If you are currently using an iPhone 14 that wasn't purchased from Apple, you may be using a screen that is not genuine without realizing it. The good news is that there are a few ways to check if your iPhone 14 display is original or not. We'll explore them below.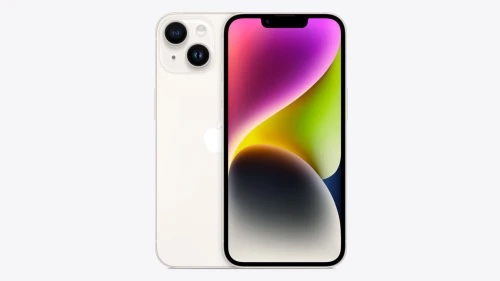 Note: information in this article apply to iPhone 14, iPhone 14 Plus, iPhone 14 Pro and iPhone 14 Pro Max.
QUICK ANSWER
To check if iPhone 14 screem is original, go to Settings > General > About and look for the "Parts and Service History" section beneath the device's serial number. If the section is missing, the iPhone 14 screen is original.
What Can Go Wrong With Non-Genuine iPhone 14 Screen?
Non-genuine screen replacements can lead to issues with several iPhone features, especially Multi-Touch and Face ID. These issues can include poor touch detection, unresponsive tapping, and even phantom tapping.
While minor inconveniences, like brightness, are easy to overlook if you're hoping to save money, non-genuine iPhone parts can also cause more alarming issues. Display issues can also cause damage to other parts of the phone, resulting in degraded ambient light sensors, incorrect color calibration, and faster battery drain.
How to check if an iPhone 14 screen is original or fake
Check Parts and service history
Parts and Service History details the repair history of the most commonly serviced modules on an iPhone. These parts include the battery, camera, and display, all of which are most vulnerable to damage and wear and tear.
The feature aims to provide details on whether the mentioned parts in your iPhone have either been replaced or aren't functioning properly.
If your iPhone 14 screen has been replaced, Parts and Service History will show you whether the repair center used genuine Apple parts.
To check if iPhone 14 screen has been changed, simply follow the steps below:
Open the Settings app.
Tap General.
Tap About.
Look for Parts and Service History.
Please note: The Parts and Service History section will only be available if repairs have been conducted on your ‌iPhone‌.
If a fix was done with genuine Apple parts and tools, repairs in this section will have a "Genuine Apple Part" listing next to the repaired component.
An "Unknown Part" message will be displayed if the screen installation is incomplete, the screen was replaced with a non-genuine display, the screen was already used or installed in another ‌iPhone‌, or if the screen is not functioning as expected.
Enable Maximum Brightness
One way to test if your iPhone 14 display is genuine or not is to put it on maximum brightness and then open a black picture. You can also zoom in on the image to make sure the whole screen is black. If the screen looks like it's not even turned on, you have a genuine OLED display. On the other hand, if you notice even the slightest bit of gray or white, this indicates the display is not genuine.
Shine a Torch or Flashlight on the Screen
Another method to check if your iPhone 14 screen is original is to shine a torch or a flashlight on your phone's screen. Then take a close look at the light's reflection on the screen. An original iPhone 14 display doesn't have any gridline running through it. On the other hand, a non-genuine screen will have visible gridlines running through it.
Other Telltale Signs Your iPhone 14 Display Is Not Genuine
Multi-Touch issues
Multi-Touch is unresponsive on certain screen areas.
Degraded Multi-Touch performance, such as missed screen touches or touches not registering in the right location
During phone calls, the phone might register accidental touches and the display might remain on.
Accidental edge or palm touches might register
Display brightness and color issues
True Tone display doesn't function correctly
Lost or degraded function of the ambient light sensor, causing the screen to dim or brighten incorrectly
Incorrect display color calibration, such as the display to appearing too yellow or blue
Display isn't uniformly bright
Lower maximum brightness
Unintentional battery drain