In this article, I'll explain how to check if your iPhone 14 Camera has been repaired, and whether or not it has genuine Camera in it.
Note: information in this article apply to iPhone 14, iPhone 14 Plus, iPhone 14 Pro and iPhone 14 Pro Max.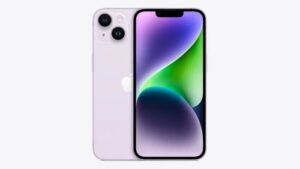 QUICK ANSWER
To check if your iPhone 14 Camera is original, head to Settings > General > About and look for the "Parts and Service History" section beneath the device's serial number. If the section is missing, your iPHONE 14 camera is genuine.
Problems With Non-Genuine iPhone 14 Camera
According to Apple, your iPhone may exhibit the following issues if it's camera is not genuine:
The camera does not focus correctly or images are not sharp
When using Portrait mode, the subject might not be in focus or only partially in focus
A third-party app that uses the camera might freeze or quit unexpectedly
Real-time preview in third-party apps might appear blank or might get stuck
How to check if the iPhone 14 Camera is original or fake
Check Parts and service history
Like a car, your iPhone now effectively has a logbook of any parts that have been replaced. This area will only show up on a device that has had any components replaced, which means if you don't see it then you can be relatively sure that the iPhone has remained sealed since it left the factory.
Head to Settings > General > About and look for the parts and service history of your iPhone. Here, youlbe able to see if the camera has been replaced. If the repair was done using genuine Apple parts and processes, you will see "Genuine Apple Part" next to Camera.
You will see an Unknown Part message if the camera installation is incomplete or if the iPhone 14 camera:
Was replaced with a non-genuine camera
Was already used or installed in another iPhone
Isn't functioning as expected
We should underscore that this warning does not impede your use of the iPhone despite sounding a bit scary. It exists purely to inform the user that the camera in their iPhone is an aftermarket component rather than a genuine Apple part.
Who Should Replace iPhone 14 Camera?
Aside from Apple itself, certified technicians include authorized service providers and independent repair providers using genuine Apple parts. Authorized technicians have completed Apple's service training and use the company's genuine parts and tools.
Camera replacement not performed by Apple, or its authorized service providers, or certified technicians might not follow proper safety and repair procedures and could result in improper function or issues with image quality or overall iPhone safety.
For example, aftermarket iPhone 14 camera parts may not fit precisely within the device. Apple also warns that repairs that don't properly replace screws or cowlings might leave behind loose parts that could damage the battery, cause overheating, or result in injury.
How to Get Your iPhone 14 Camera Serviced
If one of the cameras in your iPhone 14 is not working properly, and you don't want to have it serviced using aftermarket components, you can get it replaced:
At an Apple Store
At an Apple Authorized Service Provider
By mailing it to an Apple Repair Center
As for out-of-warranty camera replacements, Apple's independent repair providers will also offer genuine parts by trained technicians.