iPhone 14 Unresponsive? 6 Ways to Fix it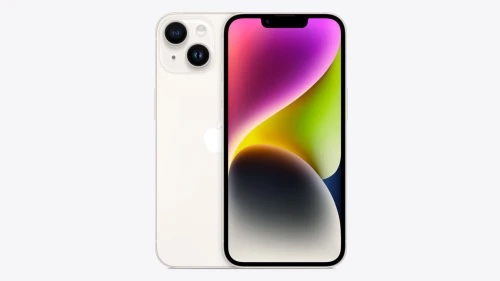 Unlike that friend you messaged on social media, if your iPhone 14 won't respond to you, there's something you can do about it. Whether you've got a black screen, an app is frozen, or the thing simply won't turn on, there are a number of causes that could make an iPhone 14 unresponsive – and a number of ways to fix it.
Continue reading to find out exactly how to handle an unresponsive iPhone 14. We give you some reasons why your iPhone 14 may be frozen like Queen Elsa, and six ways to bring that device back to life.
Note: information in this article apply to iPhone 14, iPhone 14 Plus, iPhone 14 Pro and iPhone 14 Pro Max.
How to fix iPhone 14 if it's unresponsive
1. Is your iPhone 14 Unresponsive Due to App Issues?
It could be that you only have an iPhone 14 unresponsive to your commands while a certain app is running. If you see that your iPhone is generally responding, and is only frozen while an app is open, try force closing the app:
swipe up from the bottom of the screen to bring up the app switcher
Swipe left or right to find the problematic app
Swipe up on the problematic app to close it
If the app continues to cause problems, it's possible that you need to update it.
Start the App Store app and then tap on your profile located near the top right corner of the screen
Scroll down until you see the available updates section
You can select Update All, to update all of your apps, or scroll through them to update the apps individually
If you do not see the Available Updates section, there are no updates available for your apps
If the app still continues to cause problems, you can try uninstalling it, and then going back to the app store and reinstalling it again.
2. Perform a Hard Reset for an Unresponsive iPhone 14
It's not always obvious exactly why an iPhone 14 is unresponsive, but in most cases a simple hard reset will fix the problem. To perform a hard reset for your iPhone:
Quickly press and release the volume up button, then quickly press and release the volume down button, and then press and hold the side button until you see the Apple Logo on the screen.
3. If Your iPhone 14 is Unresponsive, Check Your Storage
If your phone is near capacity – think less than 100 MB of free space left – then it's liable to experience performance issues, including freezing up on you.
To check how much storage space you have left, go to Settings > General > iPhone Storage.
If you see that you have very little free space left, there are recommendations available on how to free a little bit of that space up, but performing actions such as clearing the cache will log you out of websites, which can be annoying, and the space you'll gain might not even be that significant.
Instead, we recommend simply deleting some unnecessary apps, photos and/or videos. If you're a digital hoarder, it only takes a few minutes to back your iPhone up to iCloud or a computer first, so they can collect dust there.
4. Your Unresponsive iPhone 14 May Need to Charge Up
If your iPhone 14 screen is black and won't start up at all, we suggest you try plugging it in for an hour or so. Even if you think it had plenty of battery left before it went black, it's very possible the battery meter was giving a false reading.
If you do not even see the charging icon after an hour, try making sure that the phone is definitely charging by checking the ports, cable, and charger.
5. Update Via Recovery Mode
If none of the above things are helping an iPhone 14 unresponsive to your commands, you can try updating the iOS, hopefully without losing your data. You can do this by connecting your iPhone to any computer that has iTunes installed on it.
While the process should leave your data intact, Apple doesn't make any promises, so it's ideal if you have your data backed up or can manage to back it up now if your iPhone is on.
To update your iPhone:
Build a connection between your iPhone and a computer
Start performing a hard reset as instructed above however, continue holding the side button, even after seeing the Apple logo appear.
A screen will pop up with the options to Restore or Update. Select Update to update your iOS (hopefully) without losing your data
5. Back Up and Restore Via Recovery Mode
If all else fails, you can try to back up and restore your iPhone. Hopefully you'll be able to back up your data to iCloud or a computer now, or you have it backed up already, because restoring your iPhone via recovery mode will wipe all data on the phone completely clean.
To restore your iPhone to its factory settings via recovery mode, simply follow the directions above, but when the screen pops up with the options to Restore or Update, click on Restore.
6. Apple can fix your unresponsive iPhone 14
If your iPhone 14 isn't responding after trying the above steps, schedule a Genius bar appointment with Apple to get your device fixed. Your device may be experiencing a hardware problem that can only be fixed by Apple technicians.